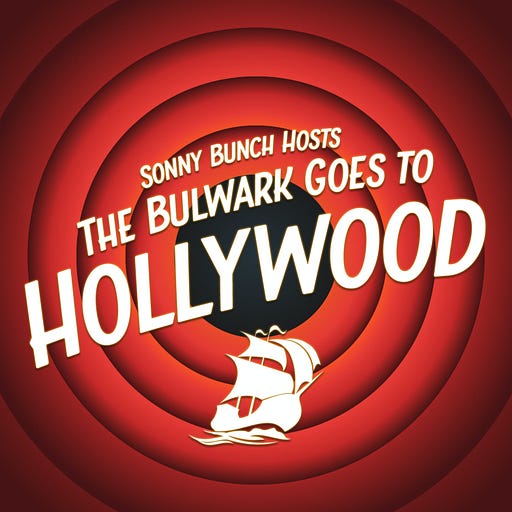 Jun 10 • 55M
Just Don't Call it 'Reality' TV
Arthur Smith, the man behind 'Hell's Kitchen' and 'American Ninja Warrior', on his new book, 'Reach'
Appears in this episode
Sonny Bunch hosts The Bulwark Goes to Hollywood, featuring interviews with folks who have their finger on the pulse of the entertainment industry during this dynamic—and difficult—time.
Sonny Bunch's Saturday pod has joined The Ankler. He's a contributing columnist at the Washington Post, The Bulwark culture editor, and member of the Washington Area Film Critics Association.
On this week's show, I'm joined by Arthur Smith, chairman of A. Smith and Co. Productions, the company behind long-running hits like Hell's Kitchen and American Ninja Warrior. In addition to explaining why he shies away from the label "reality TV," Arthur's here to talk about his career and fascinating new book, Reach: Hard Lessons and Learned Truths from a Lifetime in Television. Arthur has one of the most interesting careers of anyone I've ever spoken to: he got his start at the CBC, working his way up to the head of sports before moving to Dick Clark's production company in the States, then getting in on the ground floor at Fox Sports. After that, he founded A. Smith and Co., where he's produced shows for the major networks, cable companies and streamers alike. He's seen every facet of the business over the last 40-some years and has great insights into how things have changed — and how they've stayed the same.