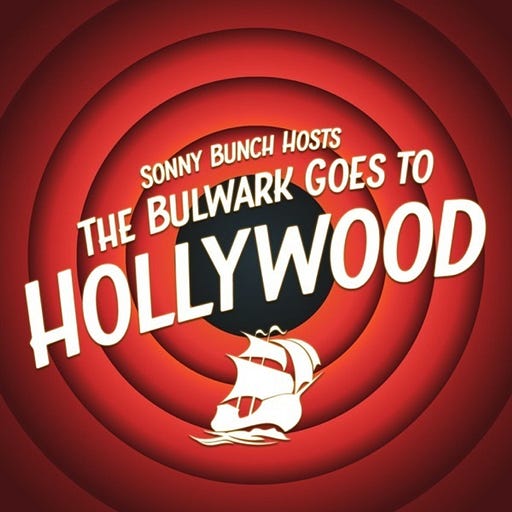 Oct 28 • 52M
Zoey Ashe's Life in the (Future) Panopticon
Sonny Bunch hosts The Bulwark Goes to Hollywood, featuring interviews with folks who have their finger on the pulse of the entertainment industry during this dynamic—and difficult—time.
This week I'm rejoined by Jason Pargin to discuss his new novel, Zoey Is Too Drunk for This Dystopia, and the ways in which the futuristic panopticon he envisions for Zoey and the other citizens of Tabula Ra$a is a little like now, but moreso. We talk for a bit about how book marketing has evolved over the last decade-plus, why TikTok became a must for novelists like himself, and why despite the word "dystopia" being in the title of the book, he doesn't necessarily think of his vision of the near future as a downer. 

Unpaid endorsement: I really enjoy Jason's novels (he is also the author of the John Dies at the End series), and the Zoey Ashe books (the first two of which are available on Kindle Unlimited) are pretty compulsively readable, a pleasing melange of ideas and imagery and just enough suspense from moment to moment to activate the "okay, just one more chapter" portion of my brain. Zoey Is Too Drunk for This Dystopia is understandable if you've not read the other books in the series, but you can't go wrong by picking up copies of the previous entries. And if you want a signed copy of his latest, you can get one from Parnassus Books in Nashville, but you have to order by Monday.