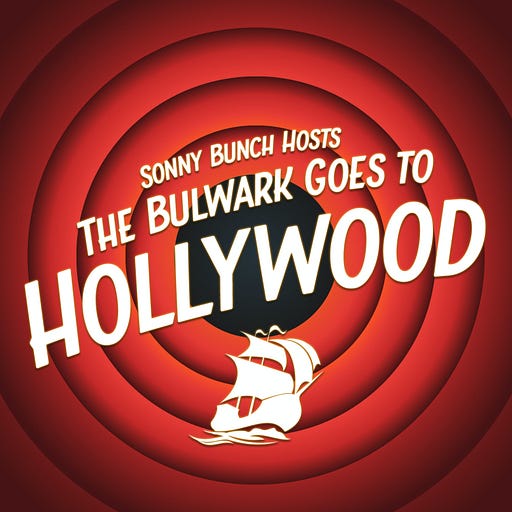 Apr 22 • 31M
Going to the Movies: Still the Best Value Around
A new study explains where the audience is now and why tracking is ticking upward
Sonny Bunch hosts The Bulwark Goes to Hollywood, featuring interviews with folks who have their finger on the pulse of the entertainment industry during this dynamic—and difficult—time.
This week I'm rejoined by David Herrin of The Quorum—a must-visit site for any amateur or professional box office nerd—to talk about a new study The Quorum put together in partnership with The Cinema Foundation about the value proposition of going to the movies. We talked all sorts of stuff on this episode: why audiences are three times more excited to return to theaters now than they were at the same time last year; how going to the movies stacks up against going to concerts and other out-of-the-home events; the percentage of consumers who get concessions; and why Barbie's surprisingly high unaided awareness might still be a cause for concern.
If you enjoyed this episode, please share it with a friend!
Learn more about your ad choices. Visit podcastchoices.com/adchoices