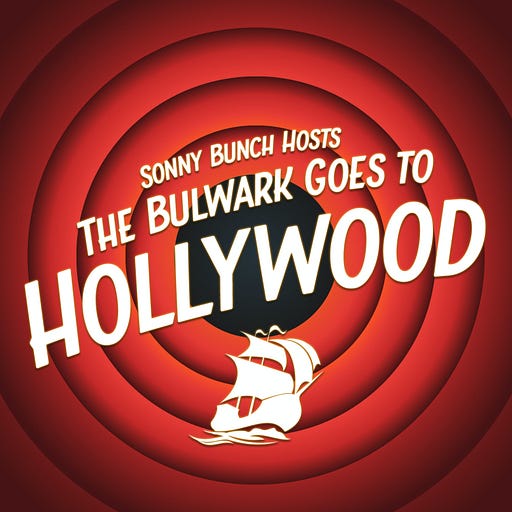 Feb 4 • 45M
Shawn Ryan on Past WGA Negotiations and the Evolving Business
Appears in this episode
Sonny Bunch hosts The Bulwark Goes to Hollywood, featuring interviews with folks who have their finger on the pulse of the entertainment industry during this dynamic—and difficult—time.
When I saw that Shawn Ryan—the creator of The Shield,* the hit CBS show S.W.A.T., and the forthcoming Netflix show The Night Agent—had penned a letter to the editor in The Ankler disputing an agent's characterizations of past Writers Guild of America negotiations with producers, I knew I had to get him on the show. Ryan, who in addition to running and writing some fantastic TV was also on the WGA negotiating committees in 2007, 2011, 2014, 2017, and 2020, shared his thoughts on the state of the business and made a very important point at the end of this interview: It's not the writers who are saying there's going to be a strike. 
This is a must-listen episode if you want to understand some of the fundamentals of the most important business story in Hollywood in 2023. If you found it illuminating, please share with a friend!
*I feel like you can make a very convincing case that The Shield is roughly as important to the business and artistry of prestige TV as The Sopranos for a whole host of reasons, but that's a newsletter for another time.
Learn more about your ad choices. Visit podcastchoices.com/adchoices