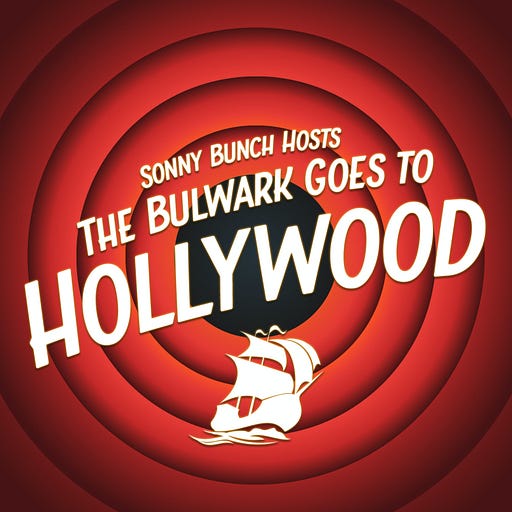 Mar 25 • 41M
How Theatrical Exhibition Helps Stave Off Piracy
Cinema Foundation Jackie Brenneman on the state of movie theaters
Appears in this episode
Sonny Bunch hosts The Bulwark Goes to Hollywood, featuring interviews with folks who have their finger on the pulse of the entertainment industry during this dynamic—and difficult—time.
On this week's episode, I'm joined by Cinema Foundation President Jackie Brenneman to discuss the group's new report on the state of the cinema industry. Among the many topics discussed this week are the ways in which theatrical exhibition help tamp down piracy by keeping pristine copies off the pirating sites, the success of National Cinema Day, how the ongoing domestic box office recovery is tied to increases in wide releases, and the slightly complicated way average ticket prices are calculated. (Exciting news: We now have a new average ticket price, after a couple of years of using 2019 averages! Now all the inflation scolds have new data to deploy.) 
If you enjoyed the episode, please share it with a friend! 
Bulwark+ members can comment on the show here.
Learn more about your ad choices. Visit podcastchoices.com/adchoices