Discover more from The Ankler.
Don't eat lunch in this town without it
Over 59,000 subscribers
The Anklets Preview: The Last Awards of 2019
Honoring the best of an historic year in trainwrecks, self-sabotage, and myopia!
We may be done with 2019, but 2019 isn't done with us.
The year may have limped out of our lives but the wreckage remains. The turn of the calendar, as anyone in the industry knows, means the work has just begun. There are awards to be handed out. Modest, questionable, and even catastrophic achievements still remain to be celebrated, and here at the Ankler, we wouldn't let a proud and mighty year like 2019 fade into the night without a proper sprinkling of trophies over its corpse.
So here then is The Ankler's First Annual Gala Super-Festival Achievement Awards, aka, The Anklets, celebrating those who went the extra mile backward in 2019. Grab your plates: The buffet is now open!
The Correction of the Year Award!
To Los Angeles Magazine for: "Previously, this post also erroneously indicated that Netflix sent pillows to voters rather than journalists."
The Netflix Drunken Sailor Era (DSE) Award!
For Special Achievement in Personal Indulgence by a Streaming App Award.
A crowded category this year! The nominees are:
The Netflix Oscar industrial complex (including magazine, theater, and $200 million-plus for The Irishman)

Netflix's Benioff/Weiss Deal

AT&T's J.J. Abrams Deal

A documentary on Ted Sarandos' father-in-law

Amazon's Sundance shopping spree

Amazon's billion-dollar Tolkien project

Apple's All A-list public debut
And The Anklet goes to. . .The Netflix Oscar industrial complex!!
The Legacy Moneypit  "Spending It Because It's Something We Spend On" Gold-Plated Boondoggle Awards
The nominees are: 
Warners, Universal, and Paramount's CinemaCon cast of thousands line-up in Vegas

The International Festival Junket Circuit

Executive Golden Parachutes into Producing Deals

The Trades Award Luncheon/Summit/Banquet Circuit of backslapping and self-congratulation
And The Anklet goes to. . .The Trades Award Luncheon/Banquet Circuit!
The Special Achievement in Backpedaling Corporate Excuses Award!
To Sony Entertainment!  For its on background claim that MIB Int'l was ruined by Walter Parkes running amok on the production, which couldn't be prevented because, thanks to departures, no exec was available to stop him.
The Stupid Internet/Media Debate Award:
The nominees are:
Marvel vs. Scorsese

Is Rocketman gay enough?

Who is allowed to tell Don Shirley's story? 

Will Joker cause mass outbreaks of violence?
And The Anket goes to. . .Marvel vs. Martin Scorsese!
The Abject Humiliation Award:
The nominees are:
Oscar being unable to convince anyone to stand in as host after a very public search

Sony crawling back to Marvel after their public split

AT&T letting Kevin Tsujihara go one week after renewing his contract
And The Anket goes to. . .Oscar failing to convince anyone to host!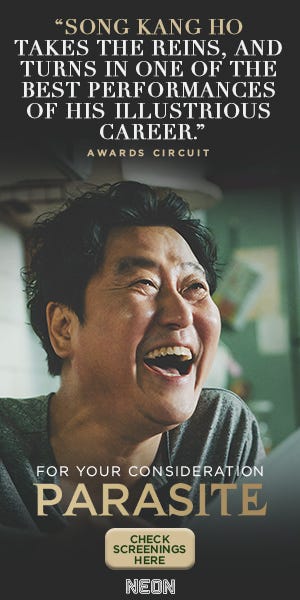 The Nice Place to Work Award
To the Sony Exit List (incomplete) including Lauren Abrahams, Matt Milam, David Beaubaire, Tamara Hunter, Damon Wolfe, Jean Guerin, Dan Kagan, Eric Fineman, Aimee Rivera, and Brian Smiley.
The Hollywood Corpo-speak of the Year Award:
The nominees are:
"The spending was appropriate" – Netflix's Kelly Bennett when asked about Roma's Oscar budget at the Variety Marketing Summit

"Disney was kind of like about half of the content of what we have at half the price. We're twice the content of what we currently have at the same price."  Warner Media CEO John Stankey

"We are all better advocates for creativity when we work together. Both theatrical and home grew together And that's good because we need to grow strongly together." - Charles Rivkin on why his new stakeholder Netflix is no longer a threat to theatrical
And The Anket goes to. . . John Stankey!
Special Achievement in the Death of Media Primal Scream Award
To Helen Mirren's cry of "Fuck Netflix!" to the jubilation of an arena full of theater owners at CinemaCon, after hours of hearing the MPA's about-face on the threat of streaming competition
The Dumbest Media Narrative Award
The nominees are:
Sequelitis

Franchise Fatigue

The Death of Comedy

The Death of Stars
And The Anket goes to. . .Sequelitis!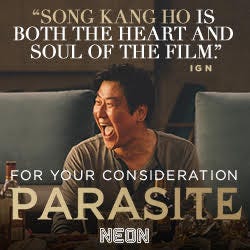 The Performative Boot-Licking of the Year Award
The nominees are….
"I tortured my friend, WARNER BROS MOTION PICTURE GROUP Chairman TOBY EMMERICH, for a screening. He set me up on the lot this week and let me escape for two hours. These are my friends. I want them to do well. But I'm always honest about my media thoughts. This film is a masterpiece." – Jason Hirschhorn

"Another friend I've met on the interwebs, this time via REDEF, is legendary television and film producer BRIAN GRAZER. He gives me a good run for my money on the most curious person in the world status. He reads this newsletter every day. Even told OPRAH that on her show. And so does his partner, Director RON HOWARD. Brian wrote a best-selling book on curiosity, "A CURIOUS MIND: THE SECRET TO A BIGGER LIFE," a few years back. Yesterday, he released his newest tome, "FACE TO FACE: THE ART OF HUMAN CONNECTION." Success in business. Success in life. Happiness. They have a common through-line. human connection. Especially, in the digital age where we interact more and more in less personal ways. Without eye contact. With less empathy. The more that happens, the more we lose what is essential. Brian is someone who has lunch with someone (mostly new) every day. He wants to learn. He wants to get out of his shell. He enjoys being uncomfortable. He enjoys learning. He craves that connection. As we all should." - Jason Hirschhorn

"Moreover, it was not a coincidence that distributors Roadside Attractions and LD Entertainment wanted the film to play on this screen, which is sandwiched by two giant Oscars — stand-ins, perhaps, for the best supporting actress Oscar that Zellweger won for 2003's Cold Mountain and the best actress Oscar that she is poised to win for this film." - Scott Feinberg
And The Anklet goes to. . .Yashar Ali!
The Profile in Hollywood Courage Award
To Steven Spielberg for crawling away from his harrumphs about Netflix's awards campaigns at the first sign of pushback

Olivia Wilde for throwing Richard Jewell under the bus, declaring she was just the actor, a week after praising her complex and multi-layered character

Adele Lim for turning her pay dispute over a polish on Crazy Rich Asians 2 into a racial issue, tarnishing the film and implying that the project an adaptation of a best-selling novel, was her personal story and property

Netflix for censoring an episode of Patriot Act in Saudi Arabia

The many grandees who assembled to kiss the Saudi Crown Prince's ring when his human rights abuses were safely anonymous who quietly crept away after his more celebrated murder of a journalist

Everyone doing business in China who took pains to avoid the touchy topic of the Hong Kong crackdowns
And The Anket goes to…Everyone doing business in China!
This has been a preview from today's edition of The Ankler, the industry's secret newsletter. To read it all, subscribe today for just $10 a month.
This is a preview of today's edition of The Ankler, the secret news of Hollywood. Want to see it all? Click below to subscribe. You never know who'll be in the Hot Seat tomorrow…
If you are interested in advertising on the Ankler: write us at ads@theankler.com for rates and info.
Enjoy this issue? Why not click on the little heart below so it can surfaced to others in the Substack universe. Or better still - share it with the world!