Discover more from The Ankler.
Don't eat lunch in this town without it
Over 59,000 subscribers
Analysts continue talking about what a magical turning point this is: the moment streaming won. Time to close the windows! *This* is how people want their future. This is how they've always wanted it.

With all due respect to some very smart people, I think they have a very different understanding of how much the world is enjoying this moment.

People may be very grateful to have so much entertainment at their fingertips—as if TV needed a proof of concept—but to say that this is how people want to be entertained from now on is, shall we say, ignoring the context.

It's like if suddenly there was a freak lightning storm, and the government announced that the only safe places were in movie theaters filled with people eating popcorn. For six months.

No doubt in that situation people would be grateful for some images being projected on a screen in front of them, but I don't think their first instinct once liberated would be to rush back every chance they get and say, let's do it again!

Our current situation with regards to streaming entertainment might be a bit more like a bully telling you: So you like Orange Fanta? Do you like 30 a day? I think you do! Why don't you just go and have a few Orange Fantas right now. And here's a list your friend just posted of great ways to drink ten more Orange Fantas in five minutes.

Which is to say, this is a special, unique, and by and large, awful experience for most people, whether they're directly affected by the virus or not. Maybe they'll remember the Services as their saviors during this time, a combination babysitter slash boredom killer. But it's equally possible that when this quarantine finally passes, people will recoil from the sight of their remotes as if from a venomous cobra, shuddering at the sight of any reminder of this horrible period.
So I remain moderately bullish that the demand for movies will return.

With that said, I'm less confident about the infrastructure being there in one piece to serve that demand.

In not too long, studios are going to have to make decisions about their re-jiggered fall lineup: Wonder Woman, Bond, etc. By fall, the theaters may be opening, but how close to normal capacity, particularly given that we can't predict when additional COVID waves will strike, or what our ability to cope with them will be, or what territories will be affected at any given moment.

So if you were sitting on the release schedule . . . . Say it's late June and the theaters are getting ready to reopen. How do you model what the take of a September release would be? Seventy percent of normal? Half of normal? Thirty percent? Take your pick and put it in your budget now.

If you're, say, Warners or MGM, you don't get to release a Wonder Woman or Bond every day. So you're going to send them out when they might give you half the normal returns?

Let's stipulate that the theaters survive until the all clear (no sure bet as AMC teeters on the precipice), then reopen and start paying staff again. What will happen if studios decide that this just isn't the time to take a diminished return on their best stuff? So suddenly the just-reopened theaters, armed with thermometers, have 4,000 empty screens when those movies get pushed for a second time? Or do they try to support the staff on the studios cast-off releases? Do the first six months become essentially the dumping ground? Like a year of January releases?

I'm told that among the honchos right now, the assumption is, there's no normal, fully functioning business until there's a vaccine, and that there's a memo going around to that effect. I know that as soon as they feel safe, lots of people are going to want to get out to see movies. I just am having a hard time seeing how the big chains with their giant leases to pay for a year plus with no money coming in are going to be there ready to meet that resurgent need.

One scenario: With the Paramount decree lifted, will studios pick up some of these theater chains out of Chapter 11?

Would sort of work out perfectly for everything to come together, assuming that is, the studios

A. Have enough cash to think about buying anything and
B. Want to make an investment to get deeper into theatrical

But if movies are the business they are going to be in, they might not have a choice. You don't have a movie business without movie theaters.

Elsewhere in Coronawood:

• Hold That Iger

So much to unpack in Ben Smith's NYT conversation with the not-outgoing Bob I, Robert Iger.

For starters, of course, the headline quote:

"And now, Mr. Iger has effectively returned to running the company. After a few weeks of letting Mr. Chapek take charge, Mr. Iger smoothly reasserted control."
And pair that with this line:

"A Disney spokeswoman declined to make Mr. Chapek available for an interview."

So Bob II didn't have half a second free to tell Zenia to give the NYT a line about what a great relief it is to have his mentor still with him, by his side, slightly out in front, holding the reins . . . .?

I've said it before, I'll say it again: No executive in the history of Hollywood has ever been dealt a tougher hand than Bob Chapek. But at least he's a director now.

Which brings us to the other eyebrow-raising graph of this piece:
Mr. Iger also sees this as a moment, he has told associates, to look across the business and permanently change how it operates. He's told them that he anticipates ending expensive old-school television practices like advertising upfronts and producing pilots for programs that may never air. Disney is also likely to reopen with less office space. He's also told two people that he anticipated the company having fewer employees. (Mr. Iger said in an email on Sunday evening that he had "no recollection of ever having said" that he expected a smaller work force. "Regardless, any decision about staff reductions will be made by my successor and not me," he added.)

Disavowal aside, can there be any doubt that executives everywhere are breathing private sighs of relief that this moment gives them the chance to kill off some of the crazier, more antiquated expenses, undo some of the contracts that looked not so brilliant the morning after the signing, the things that seemed otherwise fated to live forever?

On the darker side, as layoffs and furloughs hit across town, does anyone at this point really trust that every company is searching under every pillow, finding every way to stay afloat before passing on the pain to their employees? There would be a lot more credibility on that front if the general drift of the industry in the past few years hadn't been to squeeze every drop of savings out of the middle as they possibly could, across the trades and professions.

It would also help if some (any?) of the heads of these companies spreading the pain all around would try just a bit harder when it comes to sharing the ouches. For starters, how about the trades refusing to run any story celebrating poohbahs and partners for forgoing their salaries unless they submit to the question: Will you also pledge to turn some percent of your ownership and stock to a fund to help your furloughed/fired workers?

Also going to be curious to see how many companies use this moment to unload particular people they were already looking to get rid of, packaged into the general cloud of layoffs.

Or on the other end, our Blind Item this week...

• Big Blind: A COVID Reprieve
Which senior studio/television executive who had been on the ropes for a while was about to be let go, has suddenly been given a reprieve by the pandemic?

In all the chaos, it wasn't the moment for a personal firing, so the guillotine was put on ice. For another day.

Thing is, the exec seems to have no idea what was coming. Will s/he use this reprieve to somehow turn things around?

Difficult to change your track record though in a frozen industry.
Quote of the Week
"My mother had several traits in common with Scott Rudin…Both had a very fluid relationship with the truth, and both were secret eaters. Neither Rudin nor my mother was what you'd call thin, yet both were rarely seen eating."
- Barry Sonnenfeld, from his new memoir, Barry Sonnenfeld Call Your Mother, which I'm about halfway through and is possibly the most amazing and hilarious Hollywood memoir I've ever read. Jaw-dropping on every page.

• Quibbles with Quibi
We're a week-plus into the Quibi era, and it hasn't exactly been a week of unbridled triumph.

As Bob Lefsetz points out, it's the problem of a Hollywood debut on an internet platform—hyping to the sky with a massive launch budget rather than waiting for the grassroots to find something and let it bubble up.

Problem is: Hollywood's competitive advantage isn't that we're plugged into a bunch of 15-year-olds in Shaker Heights who can churn out 40-second footwork tutorial videos. What Hollywood brings to the table is our ability to make and distribute highly professional and thus highly expensive pieces of entertainment.

Is there any scenario where Hollywood can operate at that level of expense and just sit around waiting to see if the 15-year-olds in Shaker Heights stumble upon your new show in some dark corner of Reddit and decide to upvote it?

More to the point, that's a great Cinderella story, but what is the share of videos uploaded that become the beneficiaries of spontaneous viral phenomenon? One in 700 billion? It's not like every teenager who drops a water balloon off a rooftop ends up signed by WME.

But what if, in the end, bottom-up viral phenomena is the only path to success in this new world? Is that a game that Hollywood can play in?

Launching not just a show, but a whole service, however, is a bigger undertaking. Yet, as I keep saying, you can create any promos you like, put whatever cast of great, beloved creatives on stage, fill up acres of press releases with talk about your company's love of storytelling. In the end, it comes down to the same damn thing: show me the hits.

Wherever you go in entertainment—Big IP, Small IP, algorithms, new platforms, new paradigms—there is no escaping that you've got to make something that people want to watch. If you're launching a new service—especially these days—you've got to make something they really really want to watch.

In the old-timey app/software world, there was the rule of 10x: If you're hoping to displace an incumbent piece of software, you can't do it with something slightly better; you have to be ten times better. Are we close to that with entertainment now?

If you want to get people to adopt a new service, you can't just have shows that are as good as what's on everywhere else, but they have to be ten times more exciting than anything else out there at the moment (define "exciting" as you will).

Services that had "hits" at or near launch:
Netflix (House of Cards)
Disney + (Mandolorian)

Services that didn't have "hits" at launch:
Apple TV
Thus far, Quibi.

But the day is young. Quibi's billion or two goes a long way and while you're alive, you've still got every chance to come up with one.

Warner Media and Peacock, you're next.
Tweet of the Week
Yesterday's Ankler…Today's Wall St Journal Scoop!
Last week the WSJ exclusively broke the news that:
Martin Scorsese's representatives have been holding talks with Apple Inc., Netflix Inc. and others, as they seek a new company to produce or distribute the director's next big-budget film, according to people familiar with the matter. This shift would be the second time in a row the director's project has become too costly for its original studio.

The project, "Killers of the Flower Moon," had been slated for production at ViacomCBS Inc.'s Paramount Pictures, but then the movie's cost ballooned to more than $200 million, another person familiar with the matter said.
Quite a scoop!
Completely unreported previously, with the exception of The Ankler having written this way back on February 21st:
There has also been a spate of "deserve to be true" rumors that Netflix are about to step in and take over the Scorsese/Leo Killers of the Flower Moon film about to start shooting at Paramount, or at least that Scorsese would like them to.  I've heard that in Scorsese fashion, the budget has already soared to an amazing $225 million and Paramount is getting understandable heartburn about this.

Scorsese for his part, having drunk (like a drunken sailor) from the cup of Netflix's bottomless budget, is not enjoying a return to earthbound budgeting and presumably, would like another slug of what they're pouring. Will his Oscar shut out persuade him that maybe that's not the way to go?  Will the Oscar shut out persuade Netflix that handing Martin Scorsese a blank check for $200 million isn't a great strategy? Or will the blinding light of Leo be too much for VCT to resist?
Ankler scoops available to all "legitimate" news outlets! Apparently for free. Come in and help yourself while supplies last.
The Daily Wells
"Whenever I eat alone in public I'm always checking or posting tweets or reading articles or whatever on the iPhone. (I almost typed "reading a newspaper" but when's the last time I did that?)
"One of the reasons I'm always reading is that I'm terrified of being one of those guys who just sits there and stares at his food, just eyeballing it like some hungry gorilla or a baboon under a tree. Guys who never once look up or regard their fellow diners or savor the atmosphere or take out their phone…none of that. Guys who just stare at the grub, examining the steamed mishmash and deciding which clump of broccoli or sliced baked potato or radish or red lettuce leaf to fork into next.
"I watched a guy do this a couple of nights ago. "Gotta study this, keep on top of it," he seemed to be saying to himself, "because I want to eat this right. Because I've been waiting for this moment for a couple of hours now and now it's here, and the food is nice and warm…my bowl of vegetables, my sustenance…mine. And this is all I care about until I'm done." - From "Son of a Food Staring Guy" at HOLLYWOOD ELSEWHERE
If you're just receiving this edition of The Ankler from a friend, press below to subscribe. You never know who'll be in The Ankler Hot Seat tomorrow…
The Ankler's Got People Talking!!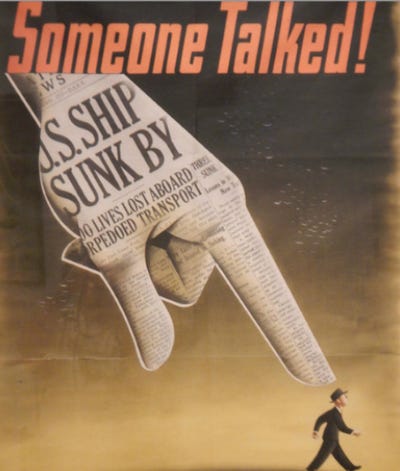 IF YOU SEE SOMETHING, SAY SOMETHING  The Ankler looks to you! to help us be the eyes and ears of this great industry! Got a crazy email from your boss?  See a major poobah have a meltdown in the commissary (or forget to tip)? Just had the worst story notes meeting of your career?  Heard a rumor that the Big Guy is packing his office? Did they change the name of a conference room on your hall?  As in all detective work, no tip is too small.  Help The Ankler tell the world.  .  Send your tips to richard@theankler.com or, with end-to-end encryption on whatsapp and Signal. (Msg me for the number).  And of course, ping me on gchat at richardrushfield anytime day or night.   Confidentiality guaranteed on pain of death.
EDITORIAL POLICY: If you have been the subject of a piece on the Ankler and you would like to respond, the Ankler will be delighted to print your reply in full.  Please send your response to richard@theankler.com
If you are interested in advertising on the Ankler: write us at ads@theankler.com for rates and info.
The Ankler is Hollywood's favorite secret newsletter; an independent voice holding the industry's feet to the fire. If you're a subscriber, feel free to share this edition with a friend but just a couple, please. The Ankler depends on its paid subscribers to keep publishing.
If you've been passed along this issue, take the hint and get on the train. Find out what everyone's whispering about! Subscribe now!
And if you enjoyed this issue, feel free to press the little heart down below, which helps alert others to the wonders of The Ankler.