🥶GLASS ONION can't crack NETFLIX Top 5 movie openings for 2022
Winter storms freeze Box Office... except AVATAR / Reed & Ted's 2022 NFLX paycheck info / AVATAR hits #2 on 2022 Box Office list in less than 2 wks
Mornin! This is Sean McNulty and here's the Hollywood + Media news to know on TUESDAY December 27, 2022.
Where hope your weekend was filled with fun, family, and food! Mine clearly was filled with too much of it… as I'm sending out a Wakeup after sundown (although in my defense it was mainly due to the afternoon release of numbers analyzed below. And the sun goes down at 4:30pm).
Btw a big kudos to my 15 year-old niece who certainly turned up her game for the big day this weekend 👏. When I was 15, I'm only 50% confident I could even reheat meatballs properly.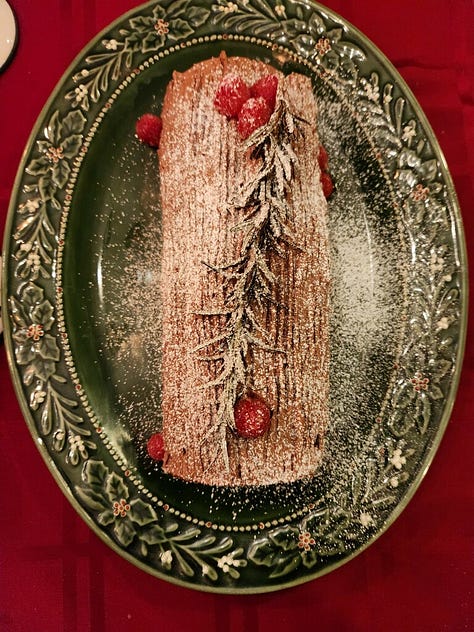 ALSO: It was a fun to see a nod to "The Knick" in "Babylon" yesterday #ThackerySanitarium - although less fun was the "girl from Joisey" trope… from a New Jersey director! Come on man… (Free Market Research: That food buffet scene did not go over well in the NJ theater I saw it in).
AND: The annual Jeffrey Katzenberg "Then Don't Bother Coming in on Sunday" award goes to NETFLIX, who sent out a press release on CHRISTMAS - "Chris Rock: Selective Outrage" will livestream at 10p on Sat March 6, news that definitely couldn't have waited until the 26th.
PLUS: If you made a "Glass Onion" 'under' bet for the 2022 biggest NETFLIX opening weekend with Reed or Ted, they're definitely good for it - estimated compensation for 2022:
Reed Hastings is keeping his "all stock, all day long" mantra alive, with $650k in cash, and $34 Mil in stock options.

Ted Sarandos famously prefers a little walkin-around money in his pocket, taking $3 Million in cash, $17 Mil in Bonus, and $20 Mil in Stock. Gonna just assume that's NFLX stock.
IN TODAY'S EDITION:
Where did the "Glass Onion" NETFLIX opening land on the 2022? Don't check the Top 5 slots. A look into the numbers, and at the NETFLIX FILM Top 5 opening weekends of 2022.

The Box Office carnage breakdown: "Avatar" or bust, with a side of "Puss in Boots".

NBA ratings hold strong against the NFL, and NBC orders a mystery series.
A NOTE: This will likely be it for me this week… unless something happens with a Bob. Or I just get a bit bored by Friday.
---
📽 THE SILVER SCREEN
This post is for paid subscribers