☀️ Ad Tiers, Cord-Cutting, Spin: A Q3 Earnings Preview
WBD & NBA set overseas deal / NETFLIX F1 Golf event details / Football ratings dip
Mornin! This is Sean McNulty (connect with me on LinkedIn here if ya like), and here's the Hollywood + Media news to know on TUESDAY Oct. 17, 2023.
Where Liam Gallagher will do a 30th Anniversary "Definitely Maybe" tour in the UK/IRE in June, performing the iconic OASIS album in its entirety.
Tix go on sale at the link here Friday, and Liam's brother Noel is certainly welcome to buy one.
PLUS: SAG-AFTRA will sit down again with the video game industry to try and find a new deal… date TBA.
THEN: AMAZON PRIME got the streaming rights to the BTS: Yet to Come concert movie, which did about $8 million in US theaters, and roughly $40 million globally back in Q1. Again, showing why Taylor Swift is… Taylor Swift. The BTS film will stream globally on AMAZON beginning Nov. 9.
AND: You know it's tough out there when LINKEDIN has its second round of layoffs this year. Yep, 668 folks are now out of a job across engineering, product, talent and finance groups, roughly 3% of its workforce.
The company already laid off more than 700 people earlier in the year, and parent company MICROSOFT has laid off 10,000+ so far in 2023.
IN TODAY'S EDITION:
A very quiet day in Hollywood - so with NETFLIX kicking off earnings season tomorrow… let's dive into things to expect and keep on your radar in Q3 earnings reports, particularly to help read between the barrage of corporate doublespeak that's about to ensue over the next 3+ weeks.

PLUS IN SPORTS MEDIA:

WBD sets extensive NBA rights deal… in the UK.

NBC SPORTS launches high school/amateur sports streaming service.

NETFLIX sets F1 Golf event details, plus a look at some low points in weekend football 🏈 ratings and more.
PLUS
Last night in Santa Monica, The Ankler's In Conversation series featured author Michael Wolff (The Fall: The End of Fox News and the Murdoch Dynasty), drawing a SRO Hollywood crowd to Zibby's Bookshop.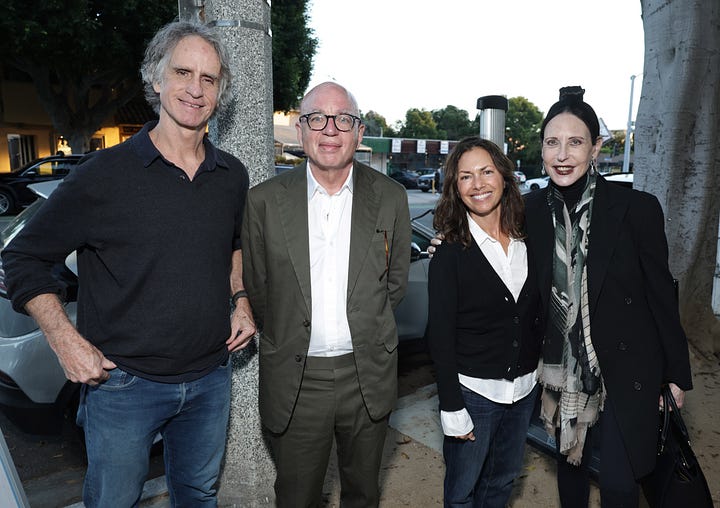 AND: If you're in NYC this week, The Ankler's Peter Kiefer is moderating two sessions for Advertising Week New York on Thursday.
One panel spotlights the risks and benefits of AI to Hollywood; the other a panel of brand marketers focusing on effective brand storytelling across the entertainment landscape and how CMOs are driving ROI with unskippable content.
You can register here for this 19th edition of the annual event, taking place today through Thursday.
---
---
📺 THE SILVER TV SET 📽
This post is for paid subscribers